A fundamental basis for all further steps is a clear and specific definition of the process considered. Based on this definition a suitable model can be chosen and refined. The definition of a "shallow landslide" currently in use (in German):
---
Deutsche Definition:
"Rutschungen sind hangabwärts gerichtete, gleitende Bewegungen von Hangteilen aus Fest- und/oder Lockergestein (sowie Bodenmaterial)" (Lateltin 1997, 9). Im Falle flachgründiger Rutschungen erfolgt die Bewegung im Sinne einer Translationsrutschung entlang einer zumeist hangparallelen, in maximal 2 m Tiefe liegenden Gleitfläche. Flachgründige Rutschungen in Lockergestein werden meist spontan aufgrund eines plötzlichen Verlustes der Scherfestigkeit innerhalb des Regoliths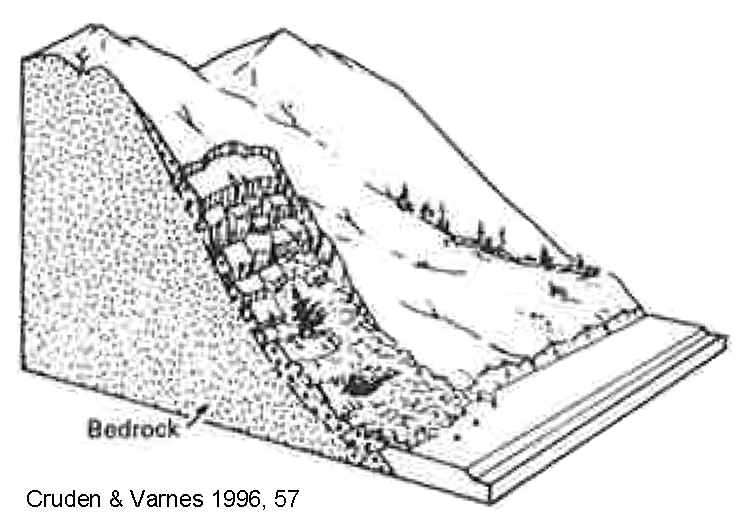 bzw. entlang der Fläche zwischen Regolith und anstehendem Gestein ausgelöst. Das Abgleiten der Rutschmasse erfolgt in der Regel in Form von Schichten oder Schichtpaketen. Bei ausreichendem Wasseranteil können aus flachgründigen Rutschungen Hangmuren entstehen (nach Bründl 2009, Cruden & Varnes 1996, Lateltin 1997, Varnes 1978).